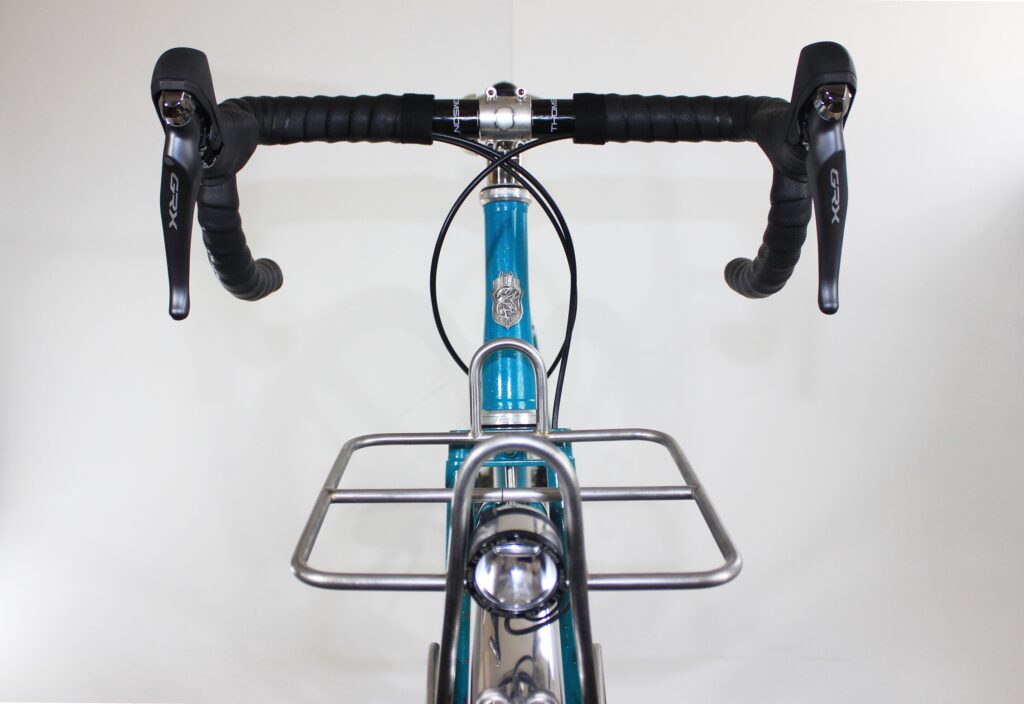 About
With Vulcan Bicycle Works, we are bringing back local bike production using tubing from historic Birmingham brand Reynolds, saddles from Brooks, and other parts from UK manufacturers. Birmingham was for many years the centre of the world's bicycle manufacturing industry – we are building on this legacy with a modern twist.
We love bikes that are functional, versatile, durable and beautiful. Building on our combined experience and the latest technologies, we have designed something which fulfils everything we think a truly great bike should be. Nonetheless, each bike is deeply individual and tuned to suit the rider's aspirations and preferences.
For the past decade, Birmingham Bike Foundry have been a pillar of the city's cycling industry. We provide high quality repairs, refurbished bikes and training – as a worker co-op, we are committed to doing useful work and showing the power of cooperation and democratic management. Now we're branching out and producing our own handmade bikes, inspired by Birmingham's industrial heritage and the golden age of cycling.
Every bike is designed from scratch around the individual rider. Frame materials, fit and handling characteristics are carefully selected to enable the rider's adventures, whether that's daily use, weekend trips or non-stop races across continents. Even entirely handbuilt with lightweight high-quality materials and components, fully-specified bikes start at just £3,500 including the fit session.
Components are chosen from a carefully-selected range of products that we have tested and know we can stand behind. Finally, all wheels are built by hand, and the the bike is assembled by Cytech-trained BBF mechanics. We will only be offering full builds so that we can ensure the high quality and compatibility of the end product.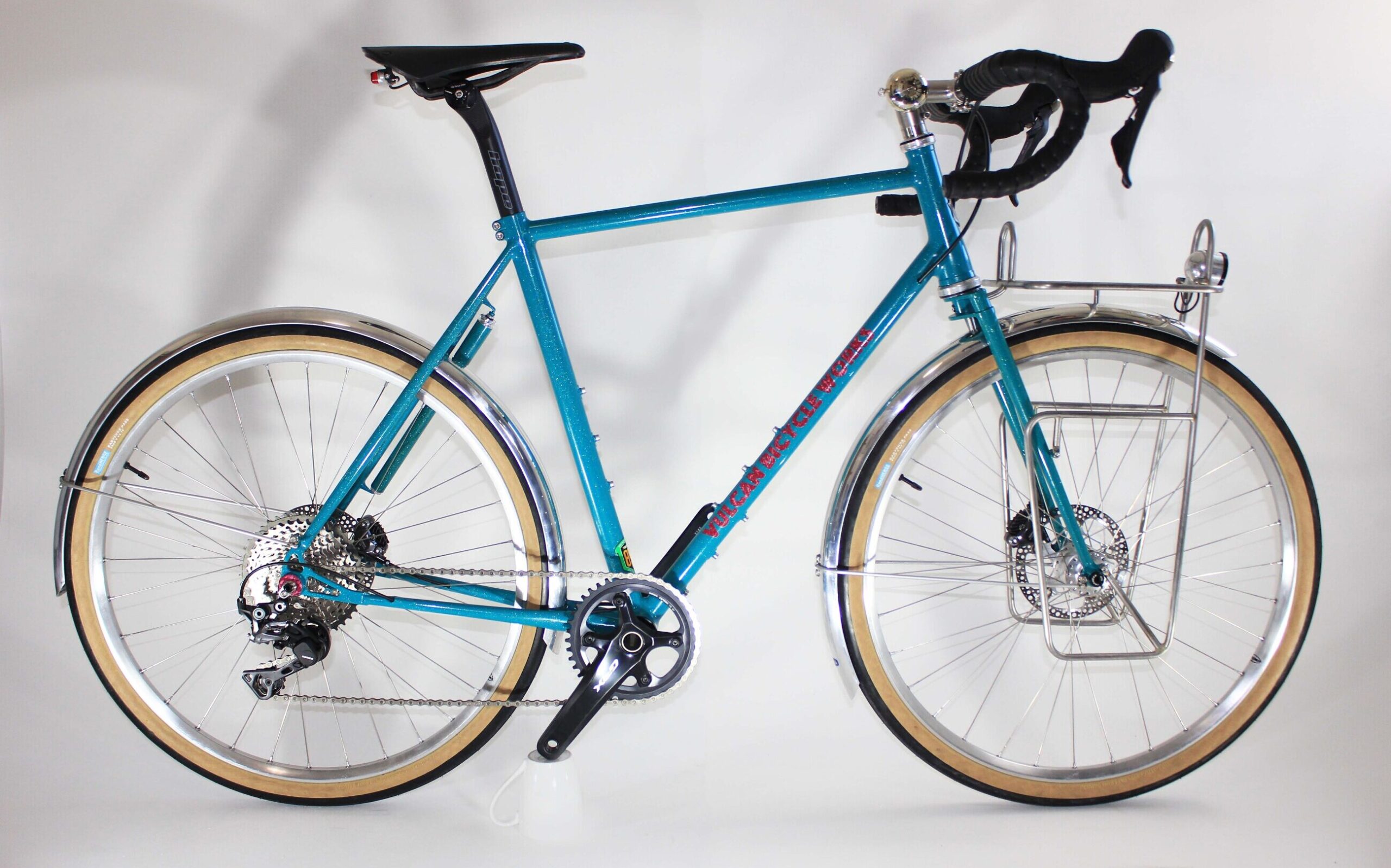 The process begins with a thorough fit session at Birmingham Bike Foundry. The frames are individually designed and handmade here in Birmingham, using a traditional fillet brazing process which results in a smooth and strong bond between tubes.
Our framebuilder Ben has been building frames since 2015. As an experienced endurance cyclist he recently competed in a thousand mile mountain bike race in Kyrgyzstan. All this means he has an in-depth knowledge of how to design and build a bike to survive years of punishing riding.
The project is named after Vulcan, Roman god of the forge, echoing the heritage of Birmingham and the thousand trades it has become known for.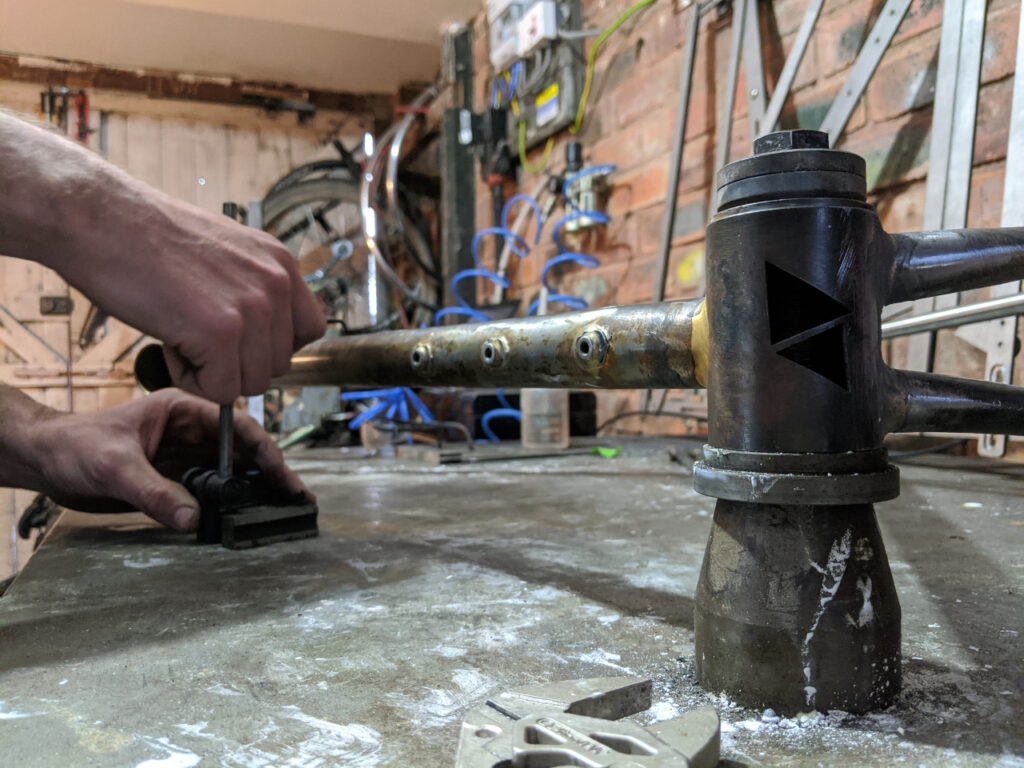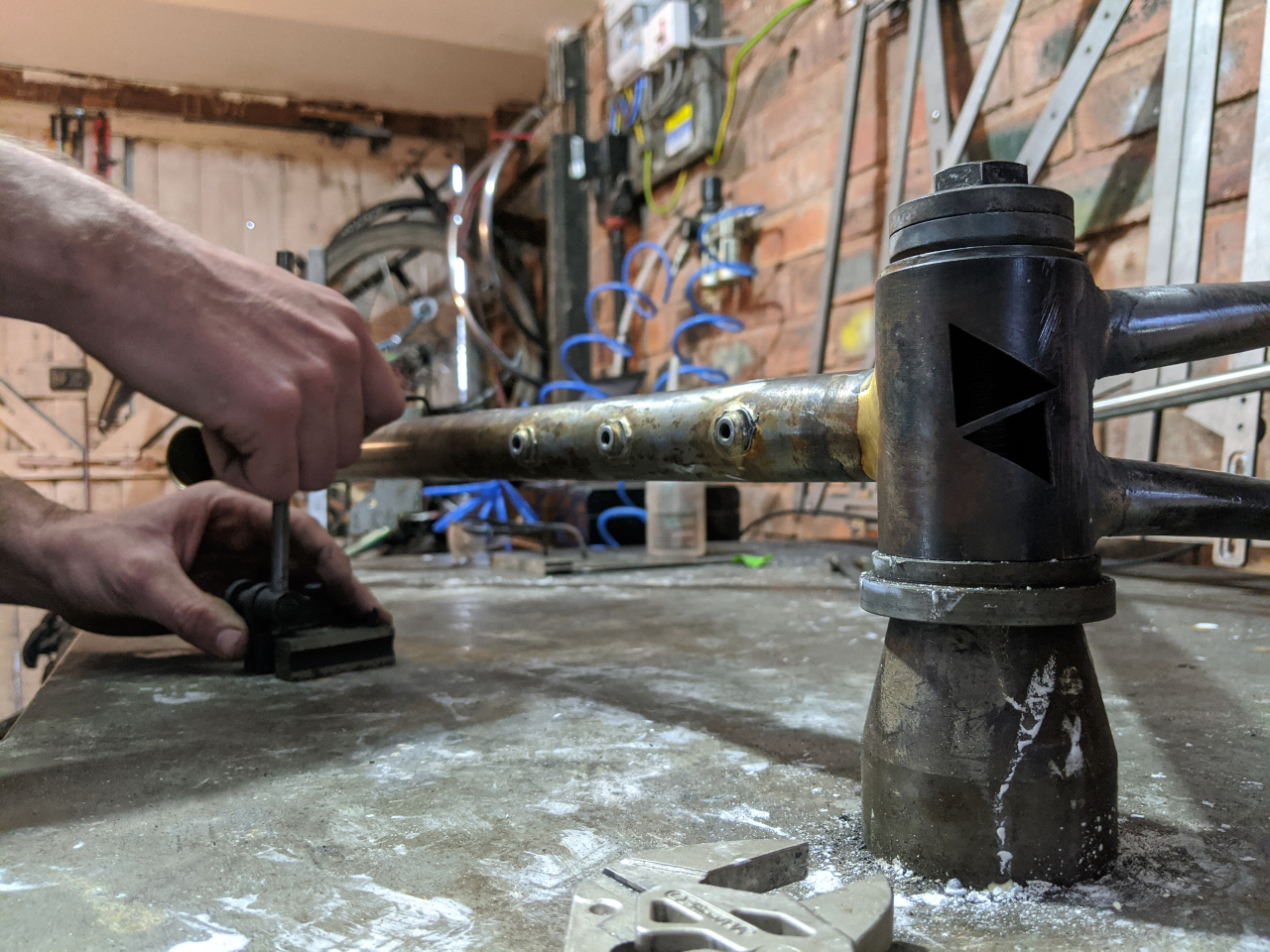 One bike
We love bikes that are functional, versatile, durable and beautiful. Building on our combined experience and the latest technologies, we have designed something which fulfils everything we think a truly great bike should be. Nonetheless, each bike is deeply individual and tuned to suit the rider's aspirations and preferences.
We start with the perfect base – a premium custom frame featuring the best of traditional construction and modern innovation.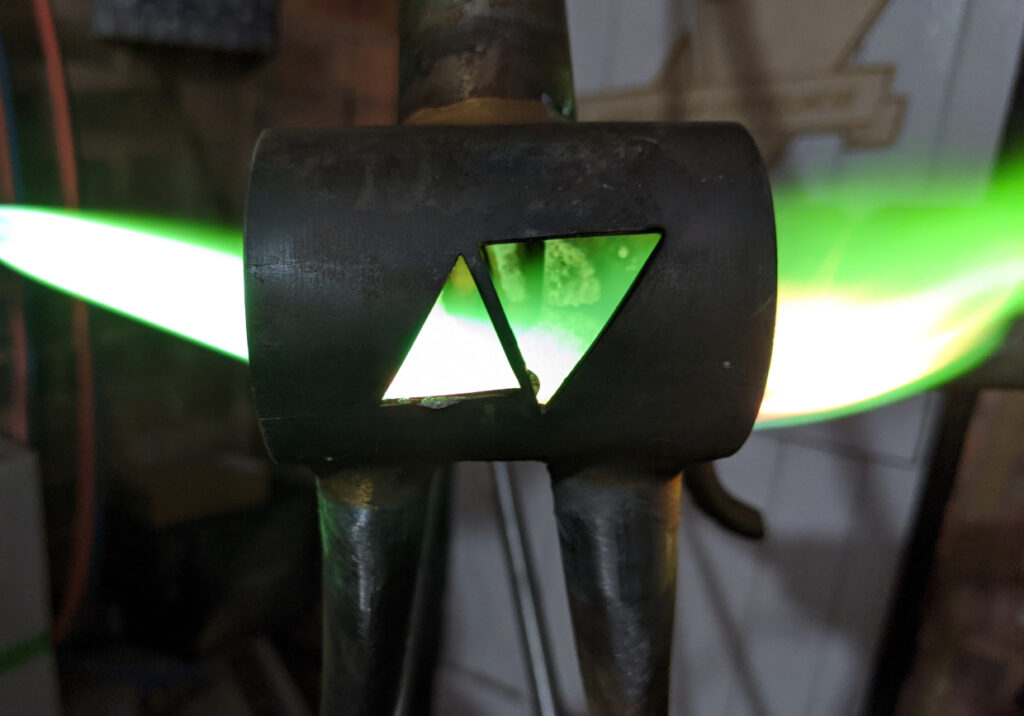 All builds feature:
• Reynolds 853 steel, which provides a comfortable and spirited ride quality for decades to come. The extraordinary strength of this locally-produced steel means we can use tubes with very thin walls, resulting in a lightweight frame which lets the rider go faster and further with less fatigue
• Smooth fillet brazing, filed for a seamless and strong transition from tube to tube. This traditional construction method also allows us to customise the angles at which tubes connect to suit the fit and handling characteristics desired by each rider
• Custom and unique frame design for each customer – included in the price of each build is a hands-on bike fit on our state-of-the-art equipment, ensuring that the bike fits and handles the way you want it
• Brooks Cambium saddles, a modern option from this mainstay of Birmingham's cycling heritage.
• Powerful hydraulic disc brakes, with the modern flat mount standard.
• Versatile braze-ons for racks, mudguards and several bottle cages
• Wheels that are laced and tensioned by hand for long term durability. Custom wheels mean we can offer many individual hub and rim options for different preferences.
Three build packs
We build bikes for all sorts of riders, and they need very different types of bikes. A full bike build has dozens of components, each with a daunting number of possible options. We have taken some of the stress of choosing away by preparing three build packs:
Adventure
If you are looking for a versatile, sporty bike for adventures on and off road, then this is the build option for you.
For ease of use and performance, single chainring groupsets are becoming the dominant option. We love Shimano's 1×11 GRX RX800 groupset, which offers Ultegra levels of weight reductions and quality, but with the ruggedness for which their mountain bike components are known. The single chainring saves weight and complication, while a wide-range cassette means that any rider can have gears low enough for the steepest hills they plan to ride.
We build wheels for the Adventure bikes using tough Shimano Deore XT hubs and Mavic XC rims. Continental gravel tyres have enough grip for forays offroad but still roll quickly on tarmac. The other components such as handlebars and seatposts are chosen to maximise comfort and value for money.
Comfort and versatility are very important when venturing into the unknown, so the Adventure builds feature a handmade steel fork to match the frame. Compared to the carbon fibre forks found on many production bikes, steel forks offer great shock absorption while having the ability to mount racks or additional water bottles if desired. Moreover, a custom fork gives us many more variables that we can tweak to make the bike fit and handle as desired.
Adventure builds start at £3,500.
Utility
For many of us, long rides and adventures may just be an occasional pleasure, but we spend hours on the bike getting to and from work and the shops. These riders deserve bikes that are equipped for all conditions, and make everyday transport a pleasure. Alternatively, the Utility build might also suit those who prefer flat handlebars and internal gear hubs for long unsupported tours where bomb-proof reliability and an upright riding position are the priorities.
The Utility build is designed to keep going in all conditions, with a Shimano Alfine 11 hub which keeps the most vulnerable parts of the bike's transmission protected internally. As standard, these bikes feature a dynamo hub to provide battery-free power to lights front and rear for safety and ease of use. For ruggedness, performance and beauty, Schmidt SON hubs and Edelux lamps are the natural choice.
A custom stainless steel porteur rack provides a large platform for carrying shopping, clothes or any other loads. Metal mudguards are a durable and lightweight way of protecting you from water spray in even the worst weather.
Many of these components go far beyond what you could expect to find on a production bike, but reveal themselves to be indispensable on a bike designed for serious use day in, day out. All inclusive, the Utility builds start at £3,800.
Race
Beyond the level of casual adventures and recreational riding, the demands of ultradistance racing require a bike set up for performance above all. If you find yourself trying to perform against your personal records, the clock or other competitors, then the Race build is the setup for you.
At first glimpse, the Race builds have a lot in common with the Adventure builds, but with a few tweaks that performance riders will appreciate. A carbon fork saves some weight and improves aerodynamics, with the sharp steering feel that is expected from a modern race bike.
The wheels are another area where we have sought out some marginal gains – carbon rims spin up faster and cut the air better, while high-tech DT Swiss hubs shave some grams and offer more freehub points of engagement to save split seconds. We're sticking with Shimano's high-end GRX RX800 groupset, but the double chainring variant increases the gear ratio options for maximum efficiency. And when durability isn't the prime concern, a racier set of tyres increases speed for a given effort.
Race builds start at £4,500.
Every detail of the three build kits has been carefully chosen from scratch in order to be the fullest realisation of our goals and principles. Full build component lists are available on request.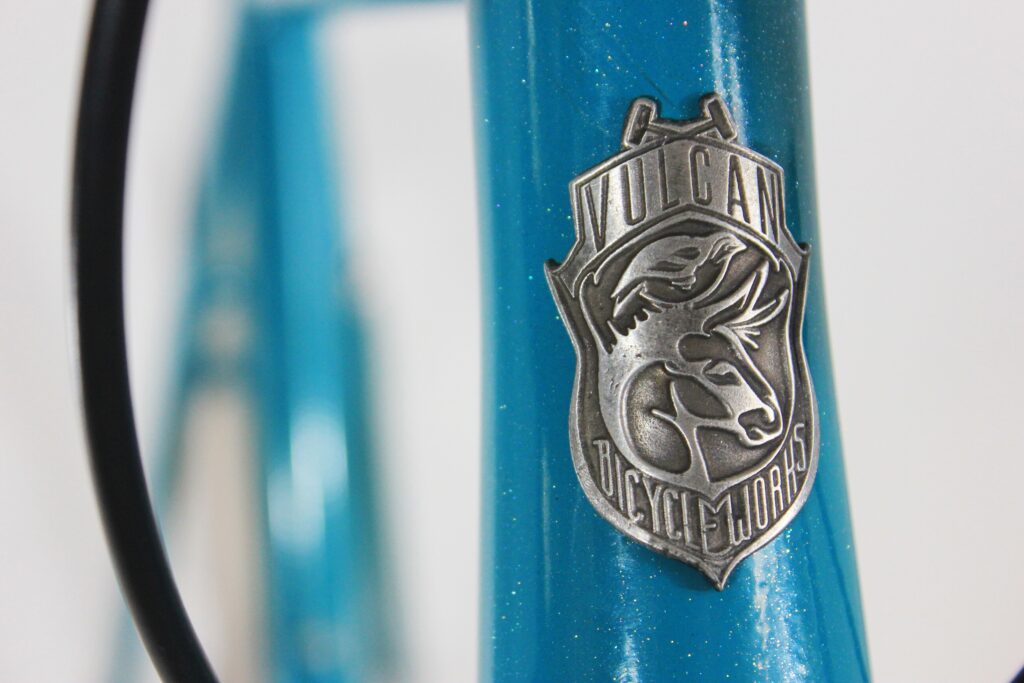 Numerous upgrade options
These build kits are a starting point, but we know that riders all have their own personal preferences. We want every VBW rider to have the bike that they dreamt of. Here are a few examples of the custom upgrade options we can accommodate:
Internal cable and hose routing for aesthetics and aerodynamics: £200
Pro Koryak dropper post for improved offroad handling: £200 (including stealth cable routing)
Dynamo hub and lights (included on Utility builds but an option on other builds for riders who don't stop at night): £350. For the ultimate level of integration and durability, ask about our options for internal and connectorless wire routing.
Handmade stems finish off a refined custom bike: £150
Custom stainless steel racks start at £300+
Mudguards (standard on Utility builds, but add all-weather comfort on Adventure and Race builds): £100 for excellent Tanaka mudguards, with classic Japanese Honjo mudguards an option too.
Di2 electronic gear shifting for the ultimate race performance: £850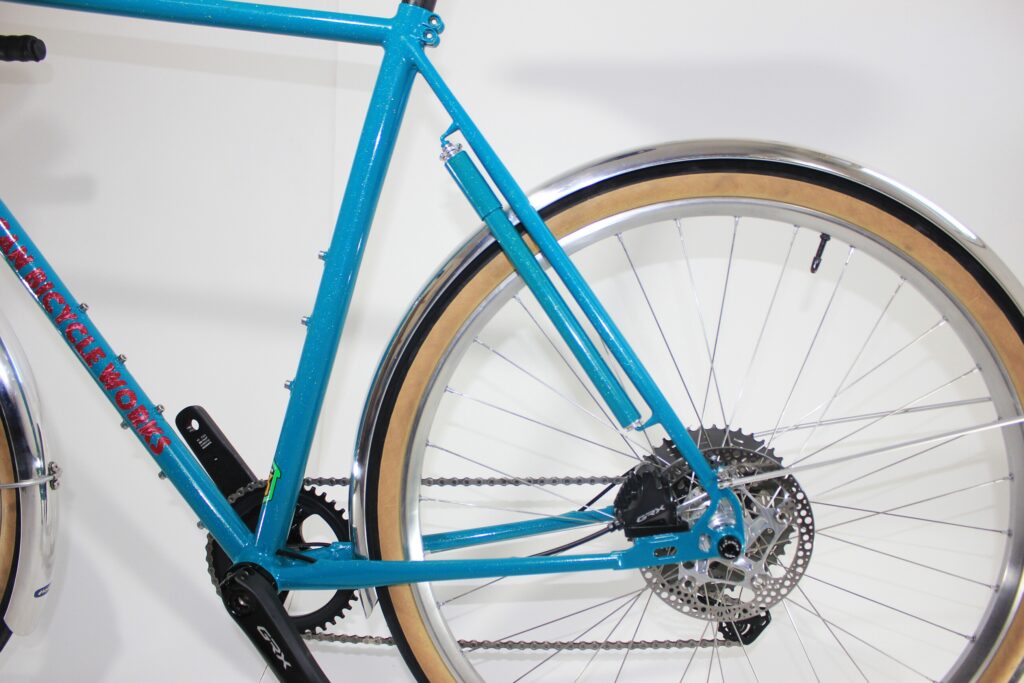 Bespoke possibilities
Our suggested options provide a rational and tested build for a particular type of rider, but the possibilities are endless. We only work with products that we have tested and love, so that we know that compatibility and performance will be at the highest possible level. If you have any desires that go beyond the standard, then we are very happy to discuss the options. In the past, our custom bikes have featured:
• Boutique UK made components from Hope Tech – cranks, seatposts, rotors, brakes…
• Dynamo USB charging functionality
• Eccentric bottom brackets for single speed versatility
• Handmade bags
• Custom painted frame pumps
• Onyx hubs for infinite points of engagement and silent coasting
Enquiries
A small number of orders are being accepted from late 2020, with delivery in the first quarter of 2021.